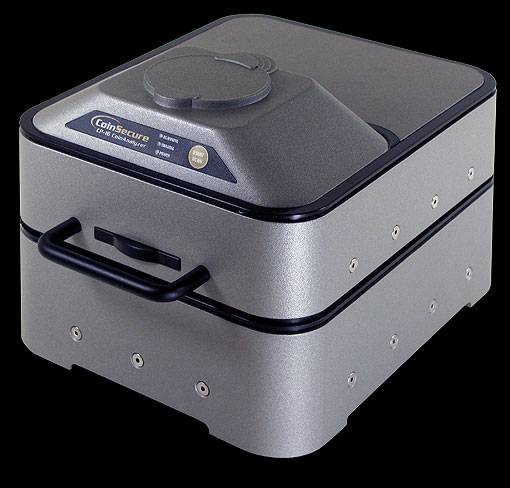 T
he  CP16 CoinAnalyzer™-- a desktop coin identification system, can find unique characteristics within seemingly identical coins and record these characteristics as a file to serialize the coin.
This gives each coin an individual identity that is permanently linked to the physical coin attributes.
I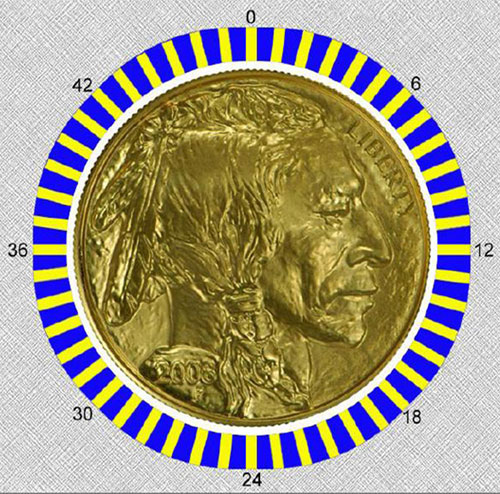 n less than 5 seconds, the
CP16 can analyze a coin, finding the unique characteristics of that coin and storing them in a CoinPrint™ ID file similar to a fingerprint file.  An individualized serial number is added to this identification record.
The new CoinPrint CP16 digital coin identification system provides absolute identification for the numismatic world. For more information, please contact us.